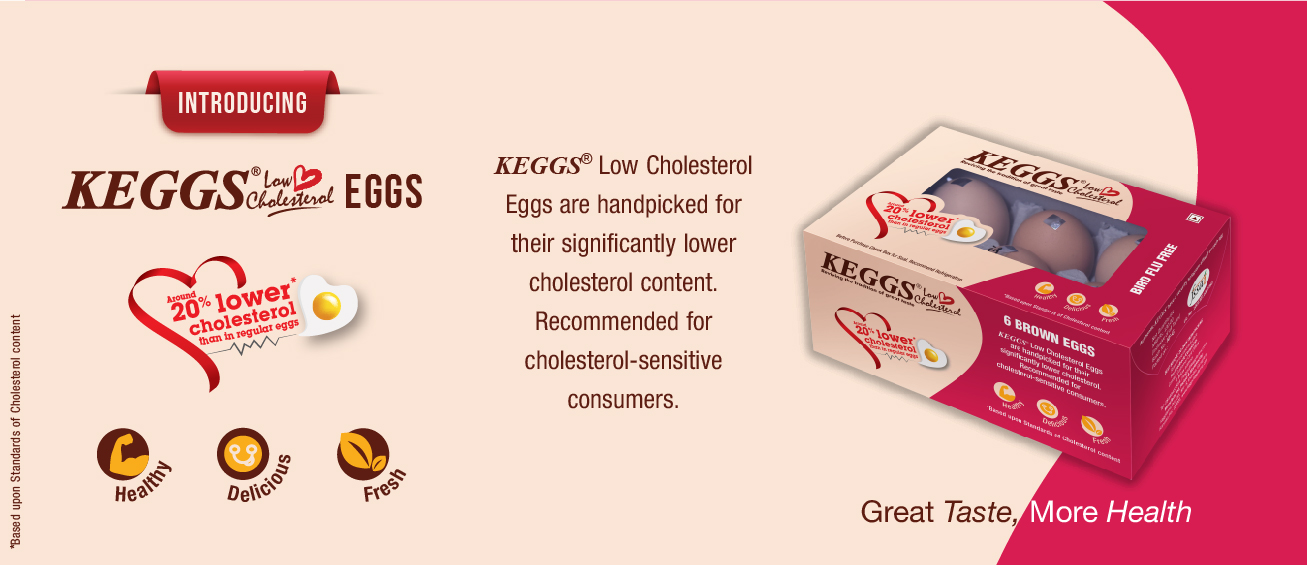 Wholesome, Safe & Fresh Table Eggs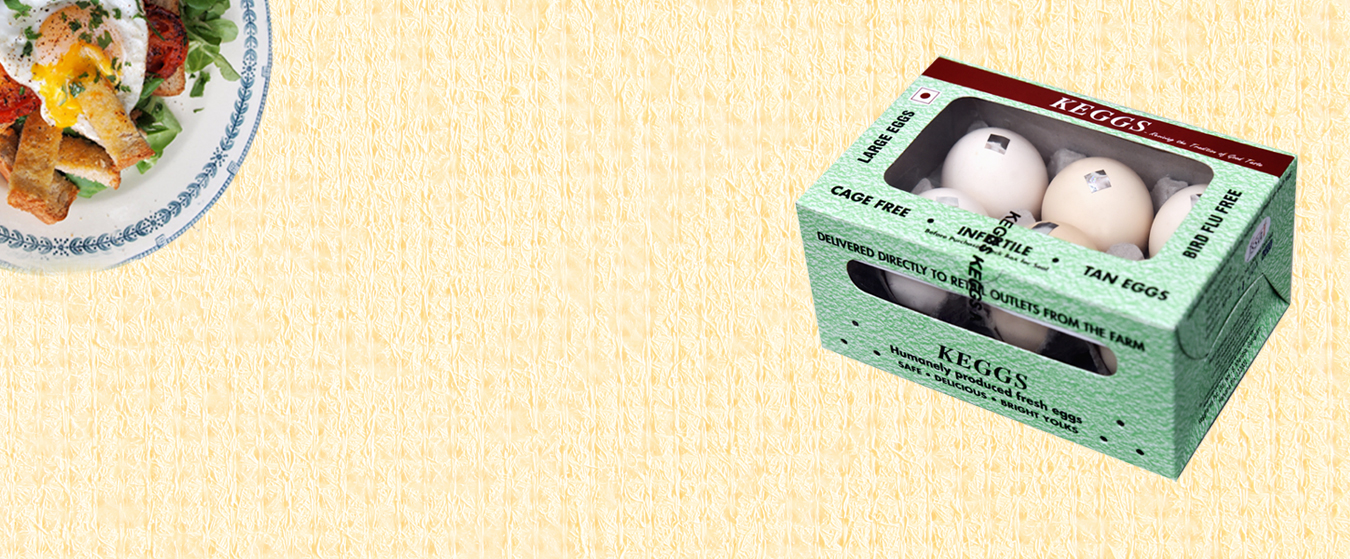 Wholesome & Fresh
Tan Eggs
Packed in our signature Green Box, these are tan coloured eggs with a distinctly natural wholesome taste and free from all odours.
Since our Hens are fed a strictly vegetarian diet, KEGGS® are also free of the unpleasant "fishy" taste, so prevalent in regular eggs available to purchase.
Brown Eggs
KEGGS® Brown is a superior Brown egg, laid by our patented and famous KUROILER® Hens with all the goodness of our Tan eggs, packed in a Brown box.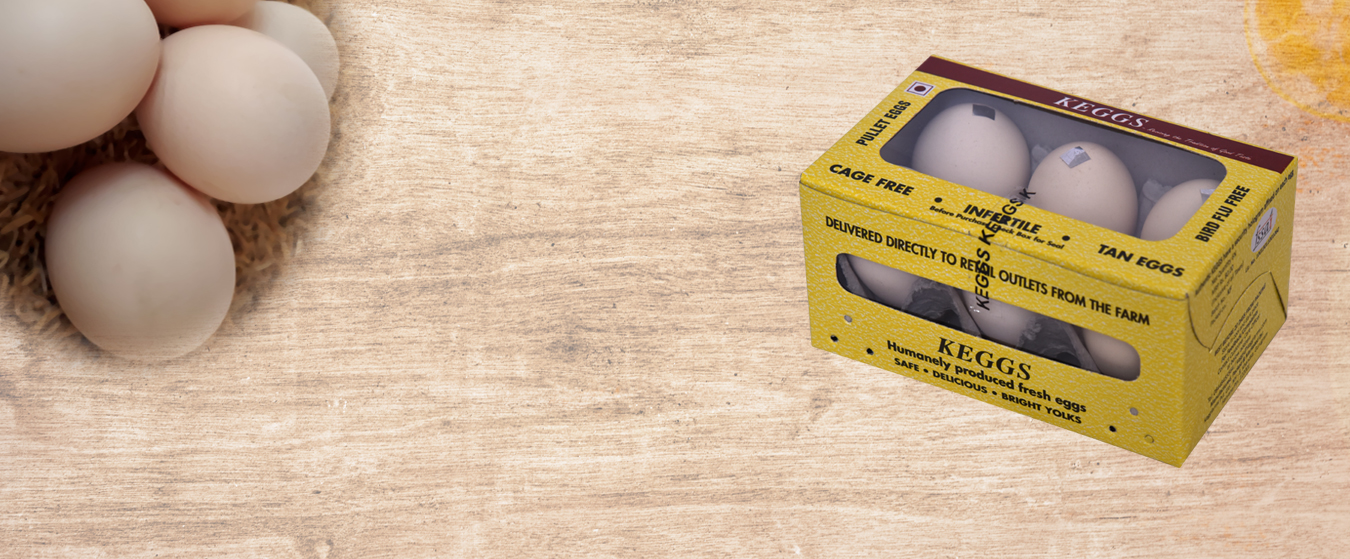 Pullet Eggs
Pullets are tan coloured eggs, of exactly the
same unique and exquisite taste and qualities
as KEGGS®. These eggs are smaller in size
than standard KEGGS®.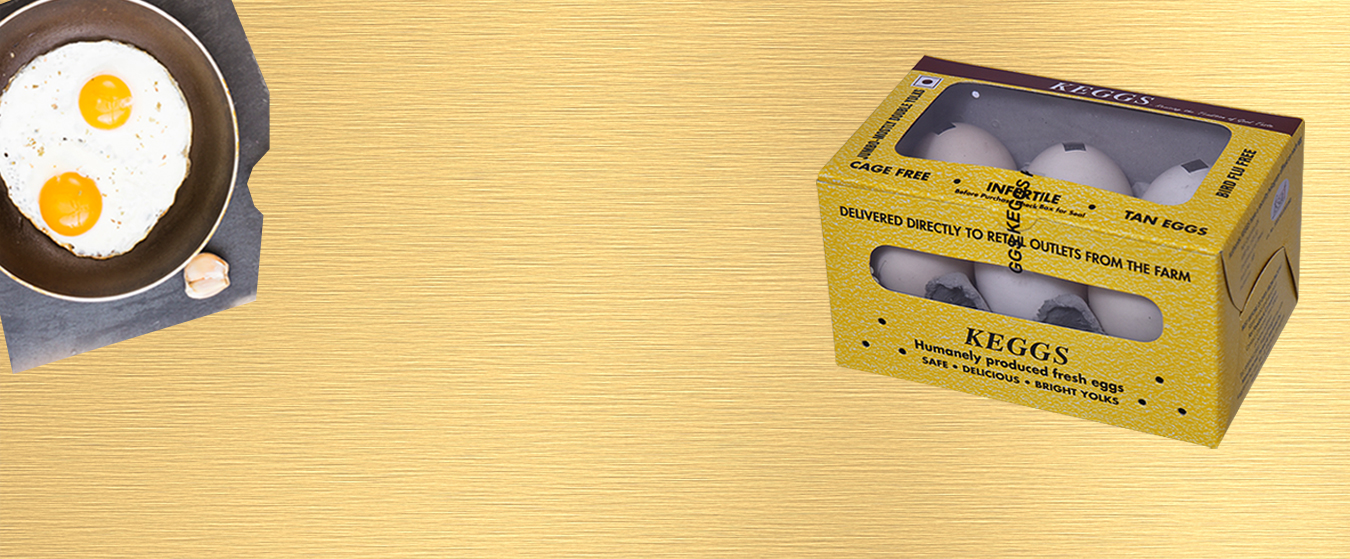 Jumbo
Double-Yolks
Tan Eggs
KEGGS® Jumbo are a limited product. Every egg is more than 65gms in weight and will often contain a double yolk. These eggs are much valued by connoisseurs and are often sold out as soon as they hit the shelves.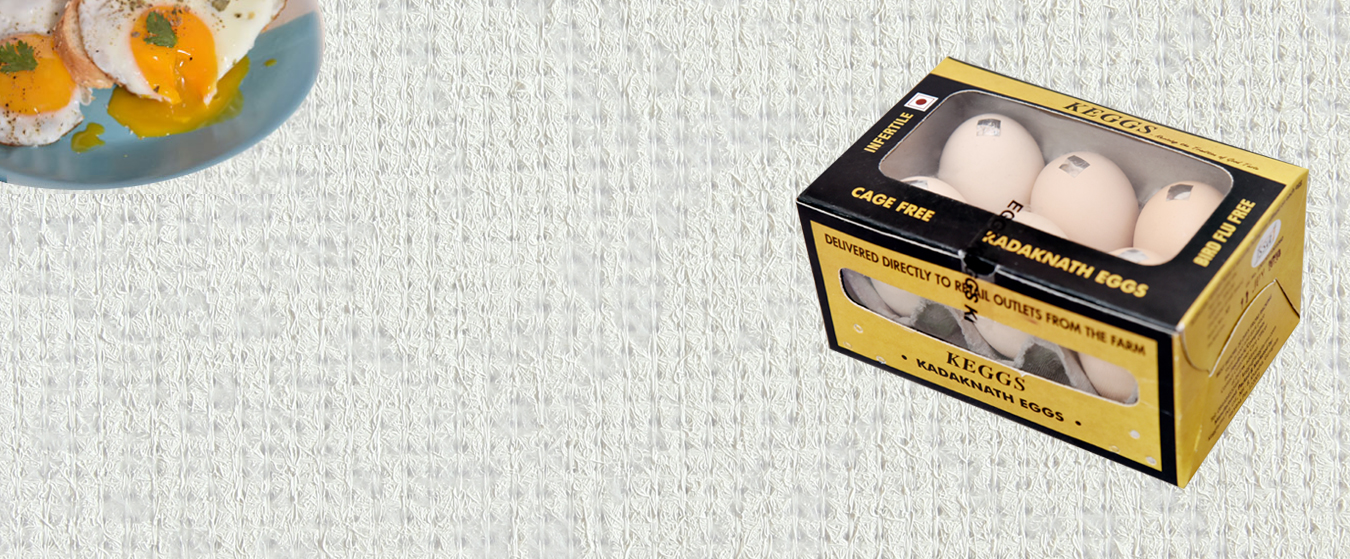 Kadaknath Eggs
Kadaknath eggs are produced in limited numbers by Keggfarms, on natural feeds, exclusively for those who value the reported benefits of these eggs.